What started out as a doodle while being put on hold during a phone call evolved into a one-week project, making another fake line of local craft beer can packaging, with a slight working-class bent to it.
The fun of a project like this is utilizing the tools I have at my job at a print shop, and a Pantone swatch-book to match the yellow "gold" from the rim of an existing beer can that I reskinned.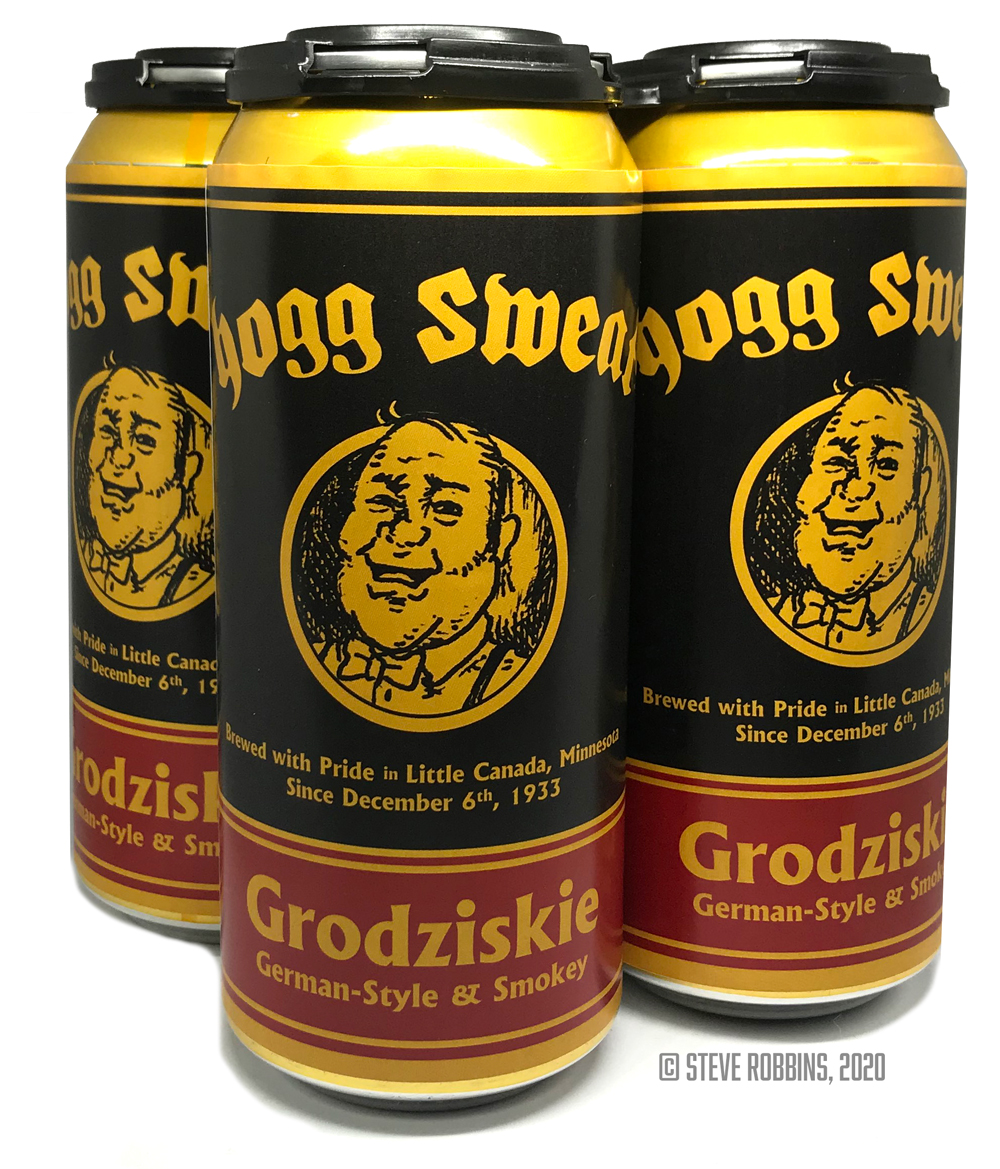 A wraparound of what a typical can looks like, and a few examples of other beers in the line. I figure this brewery would focus on slightly oddball old-world types of beers- like "roggenbier," which I'm certain I've never seen at a craft brewery (so far).
As a fun little extra, each can includes a little anecdote relating to the fictional founder of the brewery, Herman Hogg, a seemingly ageless man of great homespun humor, and a sweaty forehead: