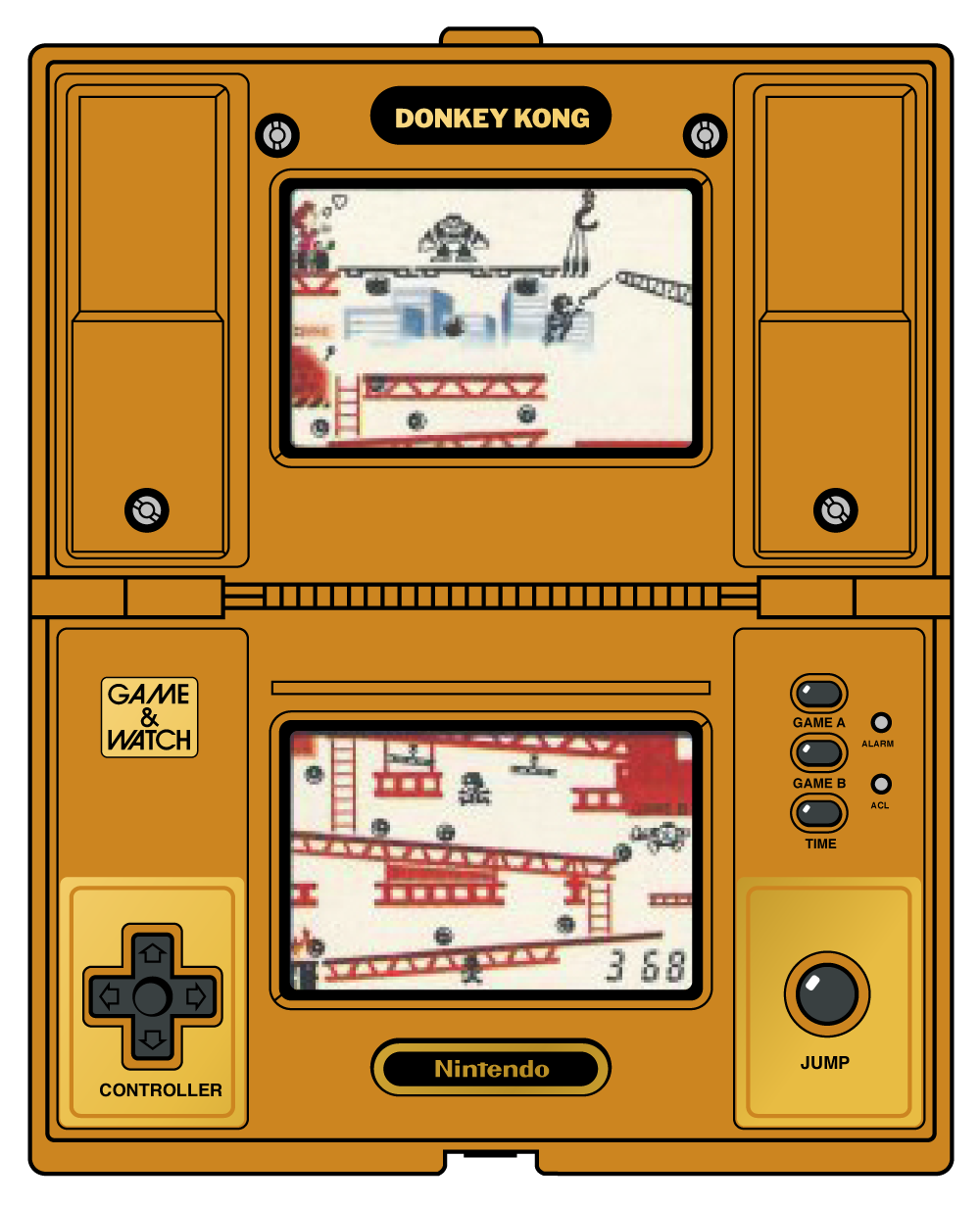 I worked for about a month at a box factory. It was fun, challenging work, and during downtime, I doodled what eventual became "Box Factory," a could-this-be-real Nintendo Game & Watch game. I then got on a roll, and made a bunch more!
BTW, these are not photoshopped. They are entirely recreated in Adobe Illustrator. The one to the left of this paragraph is not original, it's an outline rendering I made of the original Donkey Kong Game & Watch, and technically appears on the back side of the Pac-Man Turbo box.
Click on a title below to expand it, and click on that same title again to minimize it.