While in Ireland, I developed a taste and obession for Kinder Surprise, a chocolate egg that has a little toy that fits into a capsule inside said egg. You can't find them in the USA, cause we're afraid of children choking on small parts.
My collection grew quite large, and I drew this comic. I actually invite YOU to draw what's inside the capsule. Whatever you'd like. As long as it's not racist or sexist. What's inside?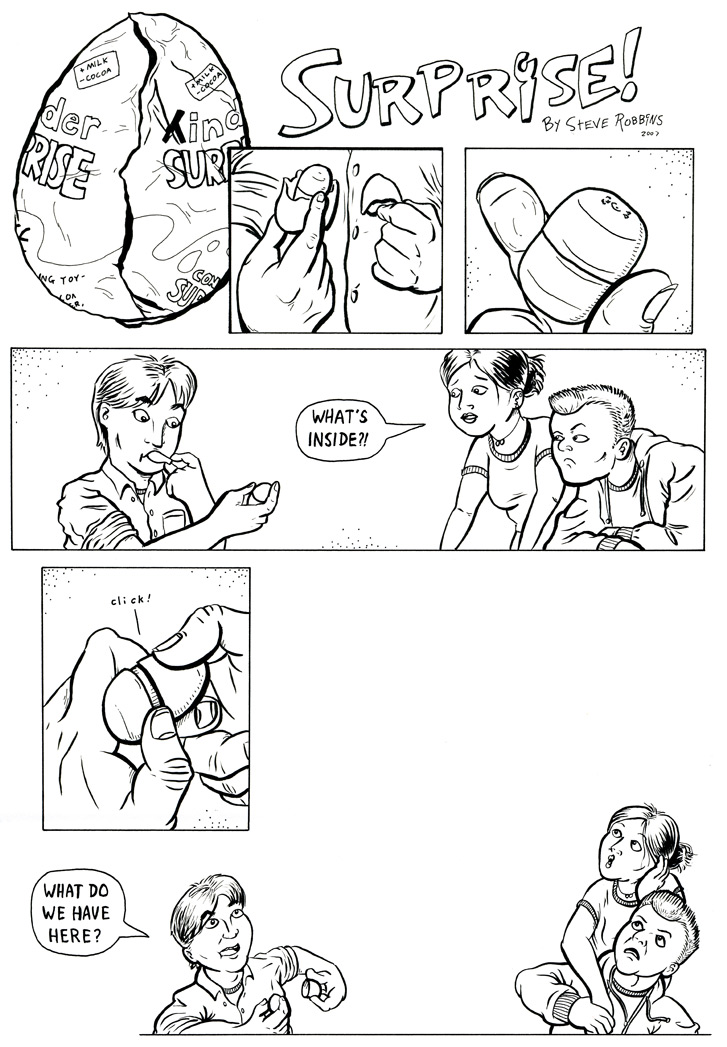 The following are what some people decided were inside the capsule. I tried to remember who all did these, so some of them don't have the proper credits. Email me if you recognize one as yours, and I'll cite it properly!